Certified Shopware Partner
We are
your

Experts
Since 2013, we have been supporting our customers in setting up and technically optimizing their e-commerce platforms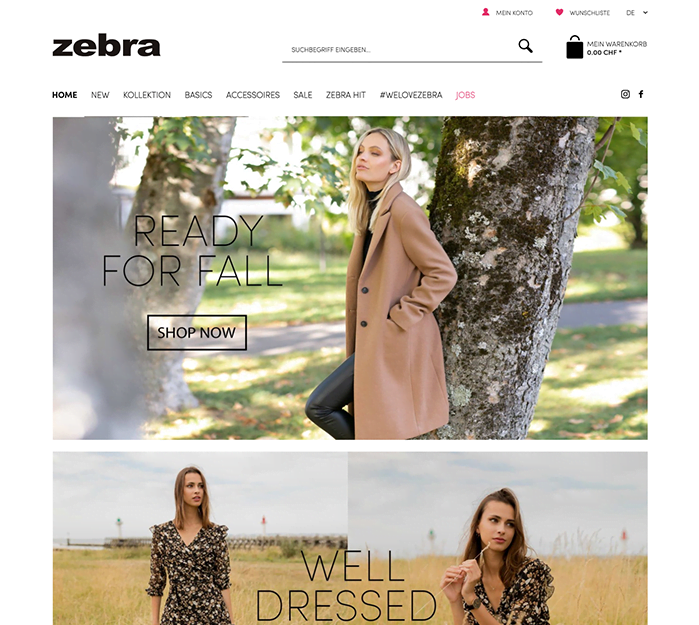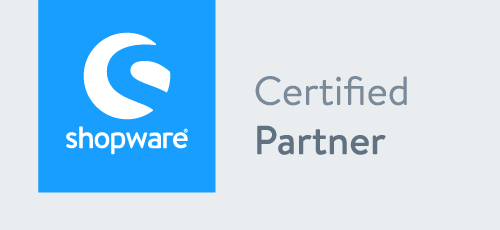 Zebrafashion: The Swiss Fashion Giant - Made in Frankfurt
In addition to the design, technical implementation and support of the online store based on Shopware, we also developed the interfaces to the HIS merchandise management system of the company Ariston Informatik.
Our most popular Shopware plugins
We have already developed over 120 Shopware plugins. About 15 of them can be found publicly in the Shopware Store.
As a Shopware business partner, we support our customers in the continuous optimization and further development of their online stores.
Shopware Plugins
As a certified Shopware partner, we implement individual Shopware plugins according to your requirements.
Interfaces
Development of interfaces between ERP systems, sales channels, platforms such as Amazon, etc.
Performance optimization
Investigation of performance problems in online store and implementation of possible improvements.
Store design & optimization
Conception & design of Shopware themes, optimization of UX with focus on conversion rate and much more.
Hosting & Infrastructure
We support you in designing and implementing the right hosting infrastructure for your online stores and e-commerce applications.
Security & Forensics
Preventive security optimization and security concepts to protect your online store or forensic investigations after possible access by third parties.
High Quality & Prestigious Brands
Based on almost 100 reviews, our Shopware plugins and support were rated 4.9 out of 5 stars.
5 stars for our Shopware plugins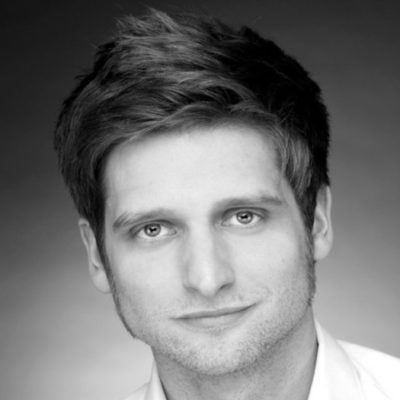 GOLLE IT has been available to us for over 6 years as a competent partner in the area of Shopware, infrastructure and interfaces.
Since 2016 we have our online store in administration at GOLLE IT and are very satisfied with the developments and the advice.
Arrange your free, no-obligation initial consultation with us today: